Fad diets are in no way a guarantee to keep the pounds off permanently – in fact, they do more harm than good, and often tend to affect the body adversely. There's also a high chance that severe restriction can lead to obesity.
When it comes to this matter, experts are divided; however, the 2020 ranking of best diets released by the US News & World Report showed that even the popular ones we know are at the bottom of the list. If you want to shed some weight but are confused as to what will work, here are Mayo Clinic dietician Jason Ewoldt's tips:
Get Enough Shut-Eye
We get it: the quarantine can be so boring, and with nothing else to do, what better way to kill time than to binge-watch your favorite shows until the wee hours in the morning. However, did you know that even the hours of sleep you get can affect your body?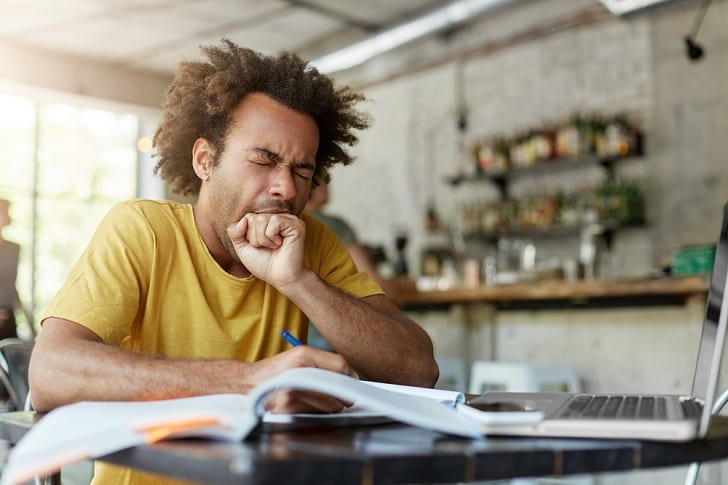 A 2013 research has found that sleep-deprived people tend to reach for foods that are high in calories, which could easily lead to weight gain. Skipping out on sufficient shut-eye and therefore becoming sleepy in the morning affects the part of the brain that alerts us when we are full.
Stay Hydrated
The importance of being hydrated cannot be stressed enough – we often mistake our thirst for hunger, and as such, we end up eating when we're actually parched. If you find it hard to drink water, which has no calories, spritz half a lemon to give flavor.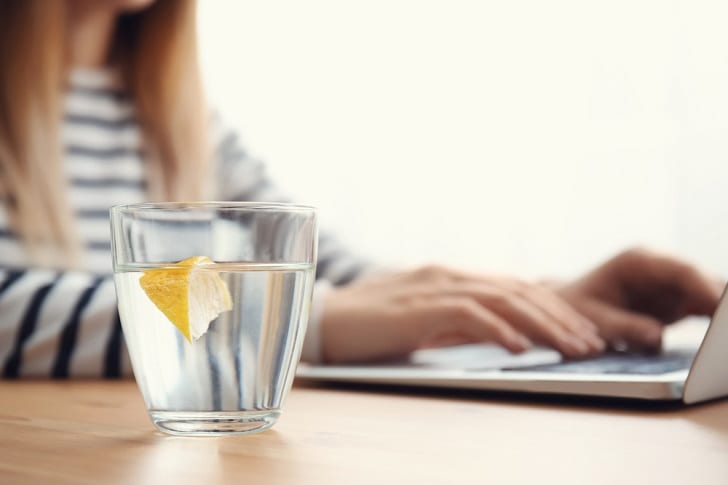 A 2016 study revealed that hydrated participants ate less and consumed food with lower sugar, salt, and fat content than those who didn't drink water consistently. Note: avoid any beverage with sugar and artificial sweetener, which are linked to weight gain and diabetes.
Keep Being 'Nutty'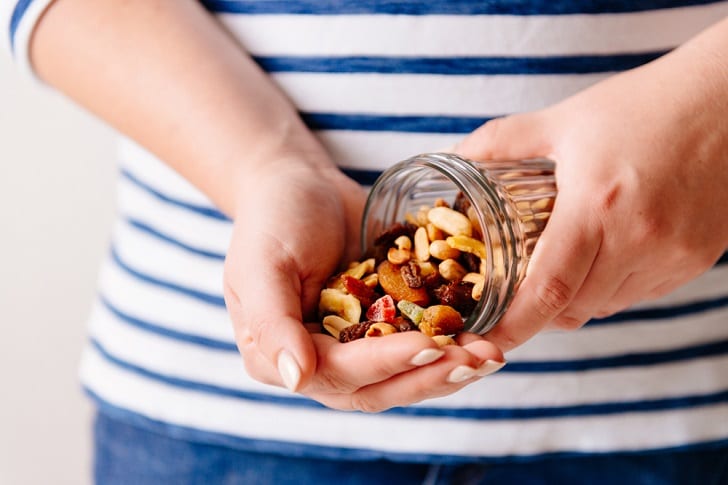 Most people cringe at the word 'fats,' but our bodies need this macronutrient. The trick here is to get them from a healthy source, like avocados, olive oil, seeds, and nuts, which are also filled with protein. One study found that those who ate a handful of nuts or seeds a day decreased their risk of getting a heart disease.
Eat Filling Foods
There's a tendency that we eat the wrong foods when we're hungry, so the solution is to know what should be put in our mouths—the answer: whole grains.
Brown rice, oats, and cracked wheat are a few examples of foods that are filling and, at the same time, will keep our bodies fueled for an extended period. Apart from potassium, B vitamins, and iron, these are also rich in fiber, which means we digest them longer than others.