The Maker Hotel is an exemplary display of innovative design and modern hospitality, located in the heart of a picturesque mountain village. Built on the values of storytelling, craftsmanship, and experiential retail, The Maker Hotel offers guests an unforgettable stay.
From its unique concept to its rustic décor, this destination promises a truly enriching experience. The Maker Hotel allows guests to experience a truly one-of-a-kind stay.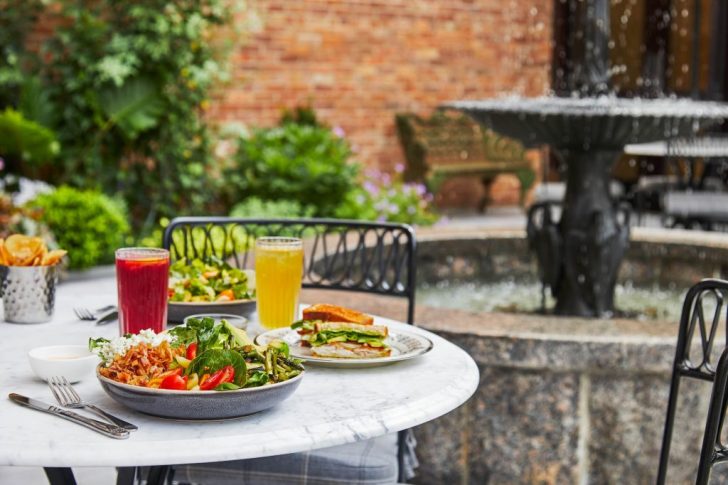 From the unique artwork adorning the walls to the handcrafted furniture, you will feel as if you have stepped into a dream. The lobby is designed with an open-concept layout that encourages exploration and discovery.
The makers of The Maker Hotel understand that an unforgettable stay does not just come from luxury amenities. But also from meaningful experiences. That is why they offer guests curated experiences such as craft workshops, storytelling events, and lavish features.
In this article, we will take a closer look at the features of this unique hotel. From its rustic yet modern design to its thoughtfully curated retail and experiential experiences, we will cover it all.
Design Features & Creative Touch
The creative team behind The Maker Hotel has crafted an evocative environment that brings together artisanal touches with contemporary design features for a seamless blend of modern luxury and timeless style.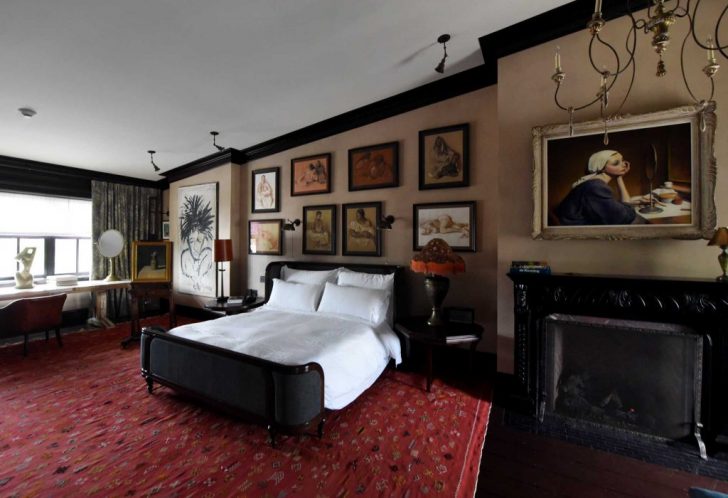 On arrival, guests are welcomed into a lobby filled with inviting furniture and handcrafted details, complemented by striking art pieces sourced from local artists. Downstairs, the lounge area offers a cozy setting to relax and chat with family or friends.
The rooms at The Maker Hotel are designed to make guests feel at home. Each one features rustic finishes and natural materials that bring warmth to the space. Each room is also equipped with modern amenities such as complimentary Wi-Fi, flat-screen TVs, air conditioning, and more.
Locality & Scenery
The Maker Hotel is situated in the idyllic mountain village of Belvezet, surrounded by stunning scenery and close to popular attractions like Lake Geneva and Mont-Blanc National Park. At The Maker Hotel, visitors can explore an array of local restaurants, bars, shops, and galleries for an authentic taste of culture in this charming area.
Apart from that, The Maker Hotel also offers a range of activities for guests to enjoy. From guided hikes and cycling tours to open-air yoga classes and wine tastings, there is something for everyone here.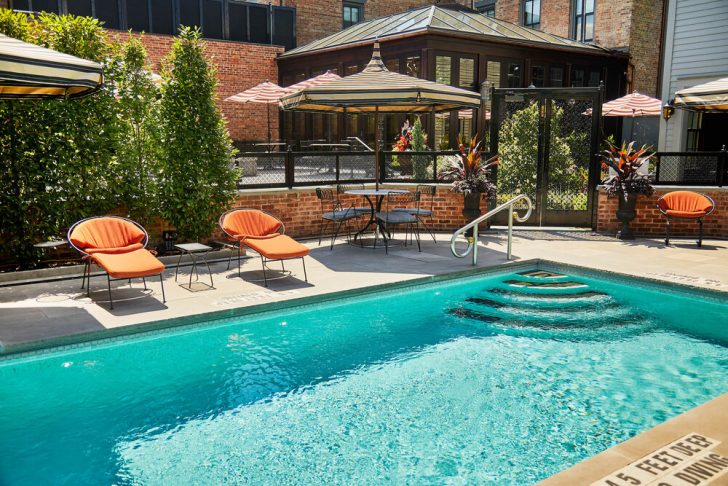 The retreat also boasts an extensive garden area with Mediterranean plants and trees and seating areas where guests can sit back and relax.
Parting Thoughts
The Maker Hotel offers an extraordinary stay for guests looking to explore the best of French culture and scenery.
Featuring thoughtfully crafted design features, modern amenities, and a touch of local flavor, this destination promises a truly exceptional experience. Whether you are visiting alone or with family, The Maker Hotel is sure to make your stay memorable.