We have all been there. You are trying to make dinner, and the little ones are tugging on your apron, begging to "help." While you might first worry about them spilling the sugar or cutting their fingers, think of this: Your kitchen could be the place where your child discovers a lifelong passion for food and cooking.
Yes, the path to raising a mini "Master Chef" begins right at your home! Let's see how you can ignite a genuine love for the culinary arts in your kiddos.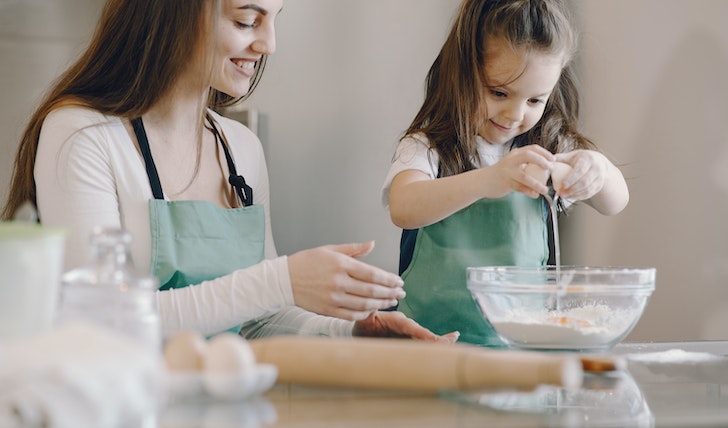 Kickstart With Stories
Every dish has a story. Whether it is Grandma's famous apple pie or that pasta dish from your last family vacation in Italy, weave a narrative around it. Kids love stories. When they realize there is history, adventure, and memories behind a meal, they are more likely to jump on board.
Equip Them Right
Kids-sized cooking tools make all the difference. Invest in a few basics: A small whisk, a tiny rolling pin, or even child-friendly knives. When they have tools their size, they feel a sense of ownership, and things become "real."
Sticky Hands? No Problem!
Accept the mess. Kids will spill, overpour, and get their hands sticky. But guess what? That is how they learn. It is the tactile experience that often brings the most joy. Keep some cleaning wipes at the ready. But do not stress about the little messes.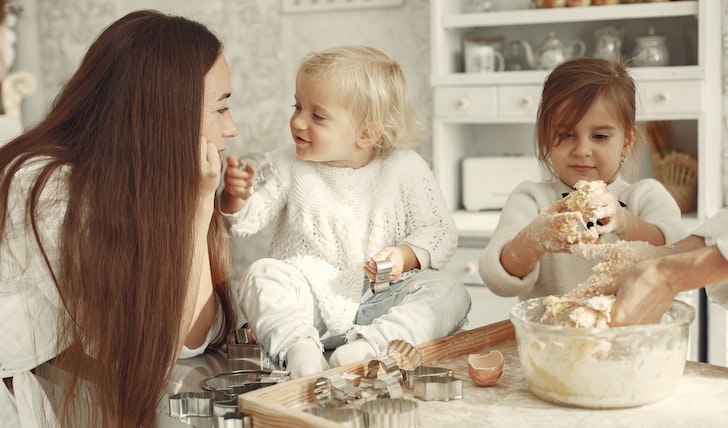 Safety First, Always
While you are on board with letting your kids explore, safety is paramount. Teach your children the basics: How to hold a knife and stay away from hot surfaces. Plus, always wash their hands. Setting these ground rules early ensures they respect the kitchen space.
Theme Nights
Bring in the fun with theme nights! 'Taco Tuesdays' or 'Pasta Thursdays' – these give kids something to look forward to and a chance to be a part of something bigger. They can dress the part, help with related recipes, and immerse themselves in a culinary journey.
Farm to Table
Nothing piques a child's interest like seeing where their food comes from. Visit local farmers' markets, go berry picking, or even start a little herb garden at home. When they see the journey of a vegetable from the soil to their plate, they appreciate the process more.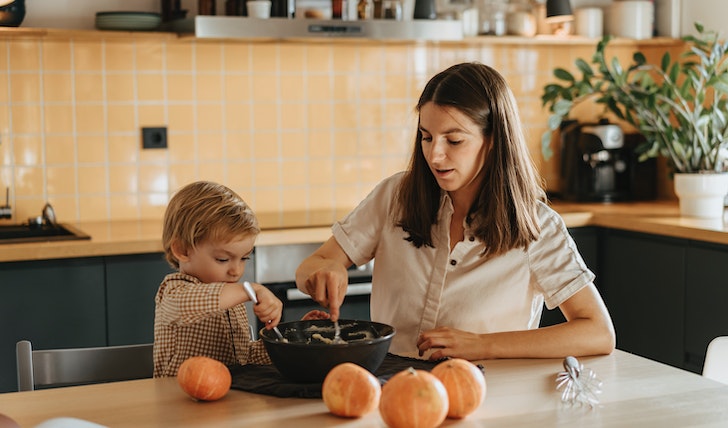 Bring Some Recipe Books For Your Kids
There are tons of child-friendly recipe books out there. These are often filled with vibrant photos, simple steps, and fun facts. Having their own "cookbook" can make them feel like a pro.
Celebrate Their Culinary Wins
Did they make their first pancake? Celebrate it! Even if it is a bit lumpy. It is about the journey, the effort, and the joy of creating something. Your appreciation will fuel their enthusiasm.
Prefer Inclusion Over Exclusion
If they want to throw in an extra ingredient or experiment a bit, let them (as long as it is safe). Sometimes, their uninhibited creativity might surprise you and result in a new family favorite.