With a staggering over 700 YouTube videos collection, MrBeast has emerged as a shining star in online content creation. What began as a Minecraft-focused channel over a decade ago has blossomed into a multifaceted online empire, redefining modern entrepreneurship in the digital age.
In this captivating journey, we delve into MrBeast's meteoric rise, his diverse revenue streams, his charitable endeavors, and his pursuit of passion, all while exploring the man behind the digital persona.
MrBeast's Empire
MrBeast, whose real name is Jimmy Donaldson, has captured millions' hearts with engaging videos and built a substantial fortune through his captivating content. From his initial days creating Minecraft content to his current iconic challenges, life shares, and intriguing facts, MrBeast's journey has been nothing short of extraordinary.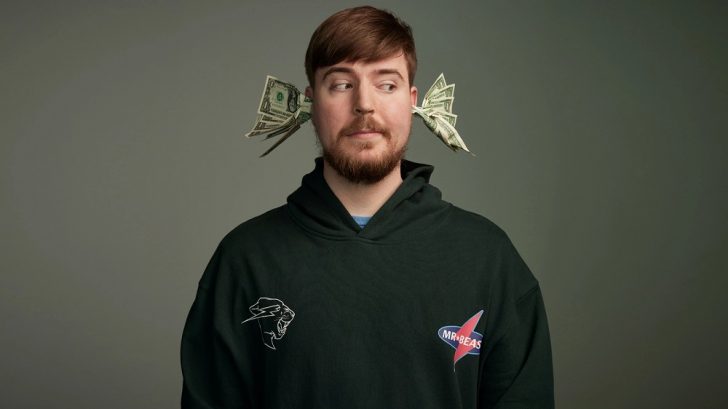 His wealth, amassed through his YouTube endeavors, is guarded by no less than a filing cabinet within his warehouse headquarters. A reported one million dollars rests within that cabinet, meticulously counted by a former physical therapist. The astonishing fact is that this sizeable sum is just a fragment of MrBeast's grander financial landscape.
A Philanthropic Approach to Fortune
Beyond the glitz and glamour of his digital persona, MrBeast is renowned for his generosity. His knack for giving away substantial sums of money has endeared him to audiences globally.
Forbes recounts his remarkable early days when he received a $10,000 brand deal and promptly gave it to a homeless person. His approach to money is unique; he views it as a tool to create an impact and change lives.
One fortunate follower scooped a life-changing $100,000 from MrBeast's treasure trove. These extraordinary acts of benevolence have furthered the perception that MrBeast's business is not solely about profits; it's about catalyzing positive change in the lives of those touched by his deeds.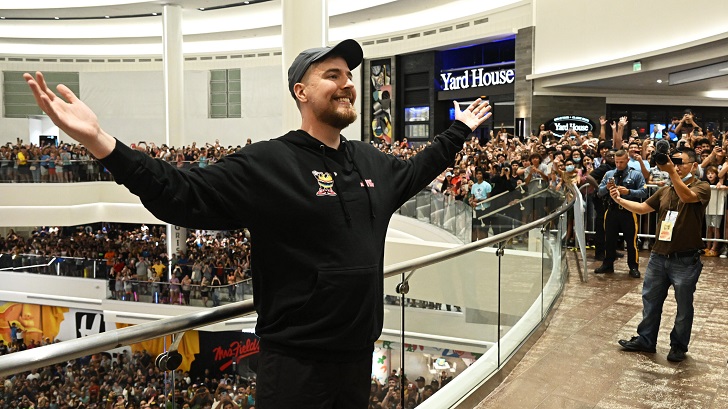 Was MrBeast Born Rich?
Contrary to widespread speculation, MrBeast's origins aren't rooted in affluence. Raised in Kansas, he hailed from a middle-class background. His parents owned a small business, an entrepreneurial spirit defining MrBeast's trajectory.
His journey into the business world began with reselling Counter-Strike knives online, a venture that earned him profits and life lessons.
Milestones
MrBeast's financial ascent wasn't instantaneous but a carefully crafted evolution. While he initiated his YouTube journey in 2012, substantial financial success materialized several years later.
His breakout moment arrived in 2017 when his viral video critiquing the worst YouTube intros propelled him into the limelight. This marked a pivotal turning point as he transitioned into one of the highest-paid content creators on YouTube.
The ensuing years witnessed a cascade of awards and accolades, recognizing his mastery as a content creator and a social media luminary. He navigated the shift from a covert digital presence to a full-time pursuit, even braving the wrath of parental opposition when he left college to embrace his entrepreneurial calling fully.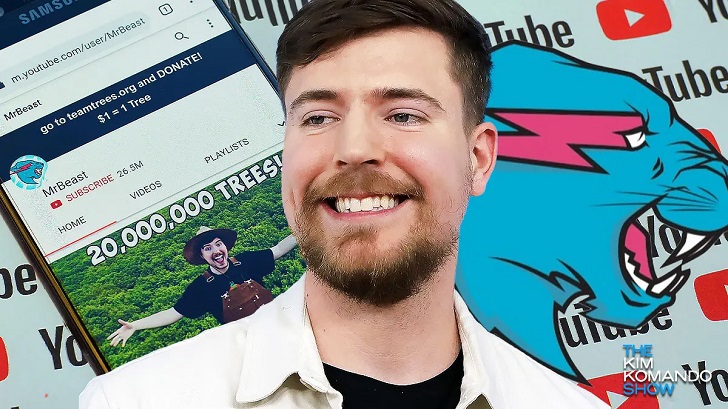 How Rich Is MrBeast?
The question on everyone's lips is undoubtedly the extent of MrBeast's wealth. His revenue generation primarily stems from YouTube ads and brand partnerships.
With an average of nearly 48 million daily views as of mid-2023, his daily earnings could range between $12,000 to $191,900. These figures are perpetually in flux due to the dynamic nature of video views and resultant income fluctuations.
Money Made estimates that his monthly YouTube earnings hover around $3 million. His annual earnings surged from $24 million in 2020 to $50 million in 2021, a testament to his escalating popularity and expanding brand partnerships.
Diverse Avenues of Earnings
MrBeast's financial prowess extends beyond YouTube ads. He strategically leverages sponsorships, brand partnerships, and merchandise sales to amplify his earnings. The 55% share he receives from YouTube ads is just a slice of the larger pie.
Collaborations with industry giants like Microsoft, Electronic Arts, and CSGO Lotto have propelled his brand beyond the digital realm.
His entrepreneurial spirit took tangible form by establishing MrBeast Burger, a business venture that raked in $3 million in 2021 alone. His stake in the company accounted for 4% of sales, showcasing his ability to intertwine his online persona with real-world business endeavors seamlessly.