The Met Gala is always an exciting event with lots of buzz and anticipation. The 2023 annual gala did not disappoint, with celebrities stepping out in stunning and avant-garde outfits.
One of the standout ensembles was worn by none other than Kim Kardashian and her daughter, North West. Kim looked exquisite in a Schiaparelli dress made with pearls, while North donned a Chanel tweed jacket and pearl accessories. Let's delve into their outfits, the Lagerfeld-themed suite, and Kim's history of Met Gala standout looks.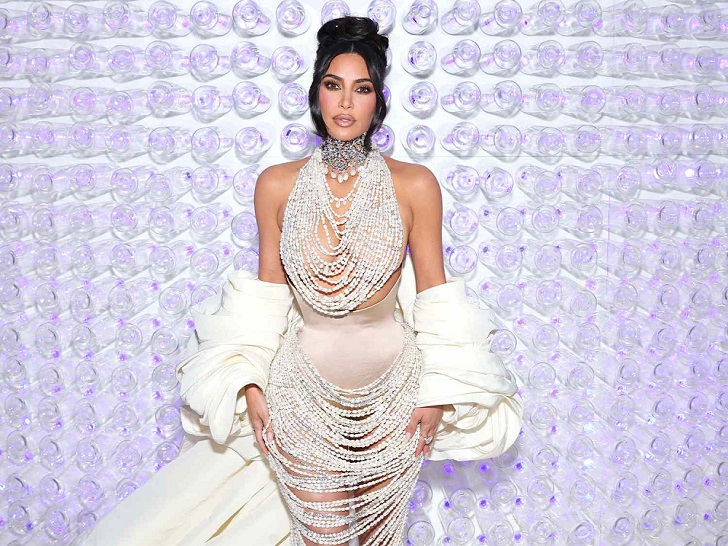 Kim Kardashian's Schiaparelli Dress
Kim looked breathtaking in the highly anticipated Schiaparelli dress, featuring 50,000 freshwater pearls and a flattering midi length. Creative Director Daniel Roseberry designed the dress and lived up to the hype.
Schiaparelli is known for its avant-garde designs; this dress was no exception. Kim's diamond-and-pearl choker, earrings, and rings perfectly complemented her dress, creating an overall ethereal look.
North West's Chanel Ensemble
North West always manages to steal the spotlight with her stylish outfits, and this year's Met Gala was no exception. She looked adorable in her white-and-pink tweed jacket and black boots, accented by Chanel necklaces and pearl accessories. This Chanel ensemble was a playful twist on the classic tweed suit, and North rocked it.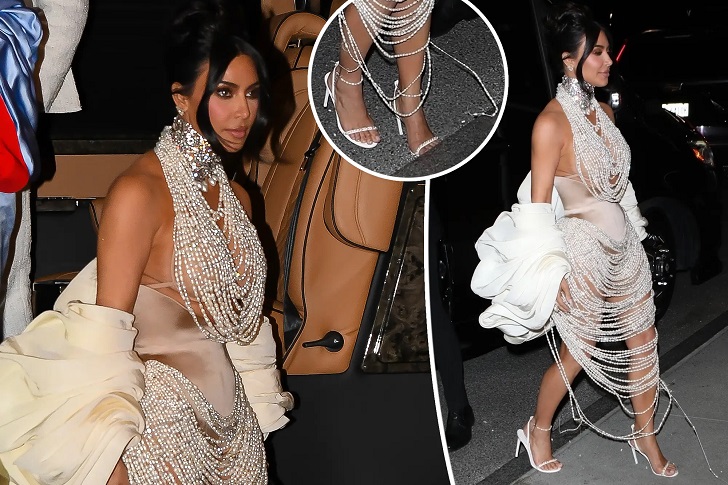 The Karl Lagerfeld-Themed Suite
Before the Met Gala, Kim and Khloé enjoyed an Usher concert and massages in their Karl Lagerfeld-themed suite, paying homage to the legendary fashion designer who sadly passed away in 2019.
The suite was adorned with Lagerfeld-inspired decor and had amenities like Fendi pillows and a Karl Lagerfeld-scented candle. Lagerfeld significantly impacted the fashion world, which was apparent through this thoughtful tribute.
Kim and Khloé's Weekend Fun
Kim and Khloé showed they knew how to have a good time and paid tribute to the late Karl Lagerfeld during their girls' night out. The sisters attended a Usher concert and stayed in a luxurious hotel suite inspired by the legendary fashion icon.
The suite featured Karl Lagerfeld's iconic black-and-white aesthetic and was filled with Chanel-inspired decor. The tribute to Lagerfeld is a testament to the sisters' love for fashion and their strong bond as siblings.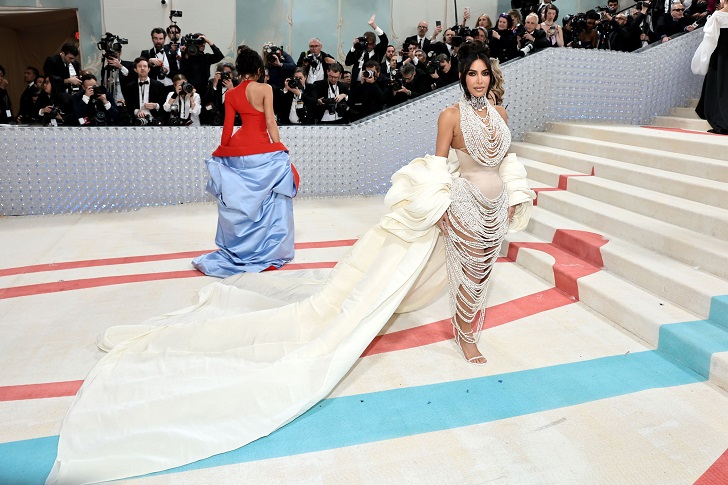 Kim's Memorable Met Gala Looks
Kim is known for her standout Met Gala looks; this year's dress was another addition to her impressive collection. In the past, she has donned memorable outfits such as the Marilyn Monroe-inspired dress and the Balenciaga spandex ensemble.
One of her most talked-about looks was her Givenchy floral maternity gown in 2013. Kim uses the Met Gala to experiment with different designers and styles.
Conclusion
The 2023 Met Gala did not disappoint with extravagant outfits and fashion statements. Kim Kardashian and North West's ensembles were standouts, with their respective Schiaparelli and Chanel outfits.
Seeing the Lagerfeld tribute and witnessing Kim's experimental fashion style was touching. The Met Gala is a significant event for the fashion world, and it's exciting to see what each year's theme brings. Do you have a favorite Met Gala moment or outfit?