The iconic fashion duo, The Blonds, has dominated the industry for over a decade. From seductive looks to domme-inspired fashion, it's safe to say the connection between founders Phillipe and David Blond is a perfect match for the runway. The two met on the night of Phillipe's prom when he ditched the event to sneak into The Roxy in New York City. There, Phillipe met his future partner in crime, David, who was also a struggling NYC artist at the time. Together, the two hustlers combined their love of glam and rockstar life to create The Blonds.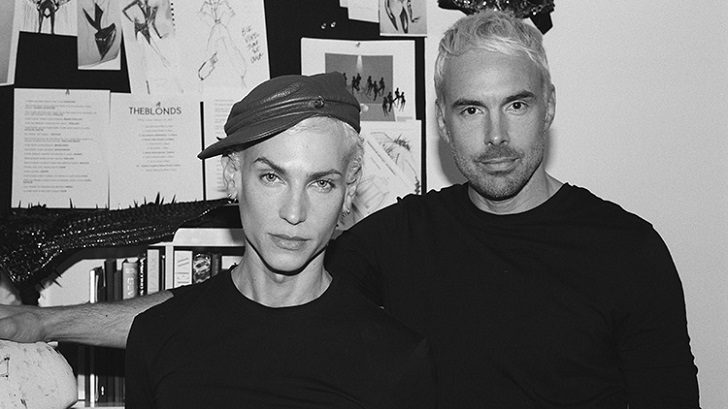 The pair is obsessed with making custom-made crystal-encrusted, sequin stunned, and spiked one-of-a-kind corsets, dresses, and over-the-top embellished ensembles. The creations are the brainchild of the combined talents of both David and Phillipe Blond but what makes these designers stand out is the unique branding choice to make the beautiful Phillipe Blond the face and body of the brand.
That's right, Phillipe Blond is not only a man, he is a man that looks like a high-fashion Barbie doll that has come to life. With David by his side, their combined fashion genius has left the world dazzled.
From The Blonds' runway shows, you can see that the duo has found the perfect flow and channeled it into a life of glam. Since the brand's launch in 2007, Phillipe and David's creations have remained luxe and over the top. Driven by their love of music and theatre, they've even created collections inspired by Disney villains and Moulin Rouge.
From struggling artists to a New York Fashion Week star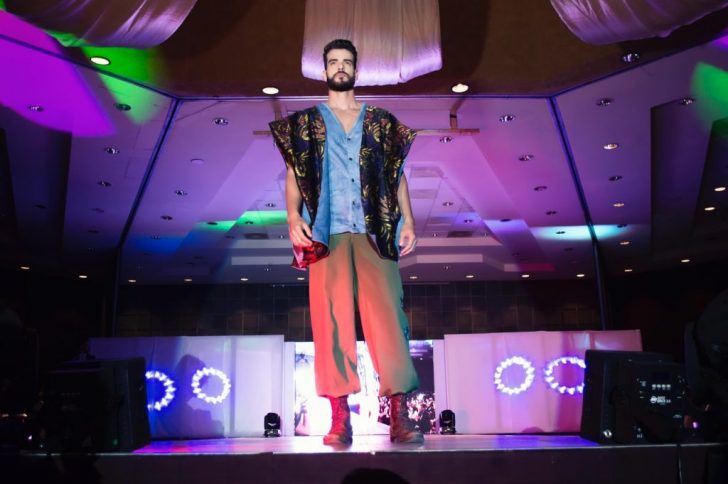 The shock rock design duo The Blonds closed New York Fashion Week with hot vampires, embellished corsets, and writhing dancers whipping their long ponytails on the runway. Whether it's jeweled catsuits and corsets or opulent evening gowns, all of The Blonds' designs highlight a different perspective of glam. One attendee of the brand's fashion show in 2016 called the presentation "the social event of the season." Over the years, numerous times, Phillipe and David's pieces of art have been worn and celebrated by icons like Beyoncé and Rihanna.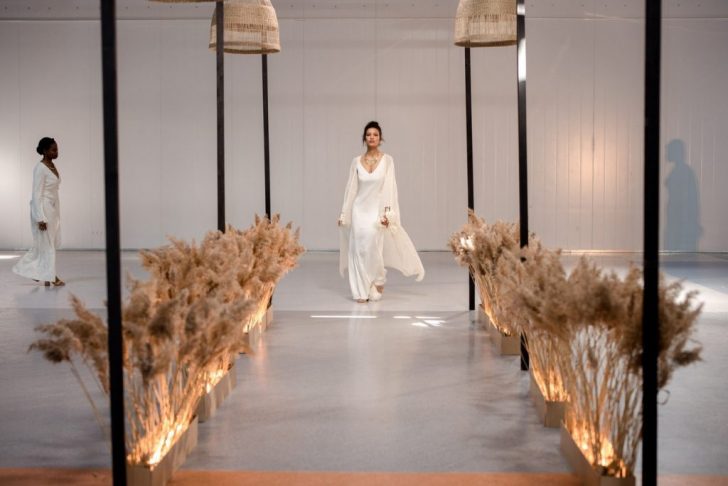 High concept, theme-driven shows have become a lucrative business for this manufactured flaxen-haired, power couple as they create clothing that caters to the needs of uber-talented and chart-topping celebs like Beyoncé', Cardi B, Taylor Swift, Doja Cat, Debra Harry, Rihanna, Mariah Carey, Nicki Minaj, Bebe Rexha, Toni Braxton, Brandy, Saweetie, Big Freedia, Liz-zo, Cindy Crawford, Kate Moss, Camila Cabello, Katie Perry, Lady Gaga, Winnie Harlow, Zendaya, Tyra Banks, Billy Porter for the coveted Met Ball Gala and many more! They worked with Mattel and designed a line of limited edition Blond Barbie collectibles.  The Blonds have shown on Broadway and debuted a collection on the stage of Moulin Rouge.